Made for airline pilots, made by pilot.
The app is tailor-made for airline pilots. Log everything you need in the app.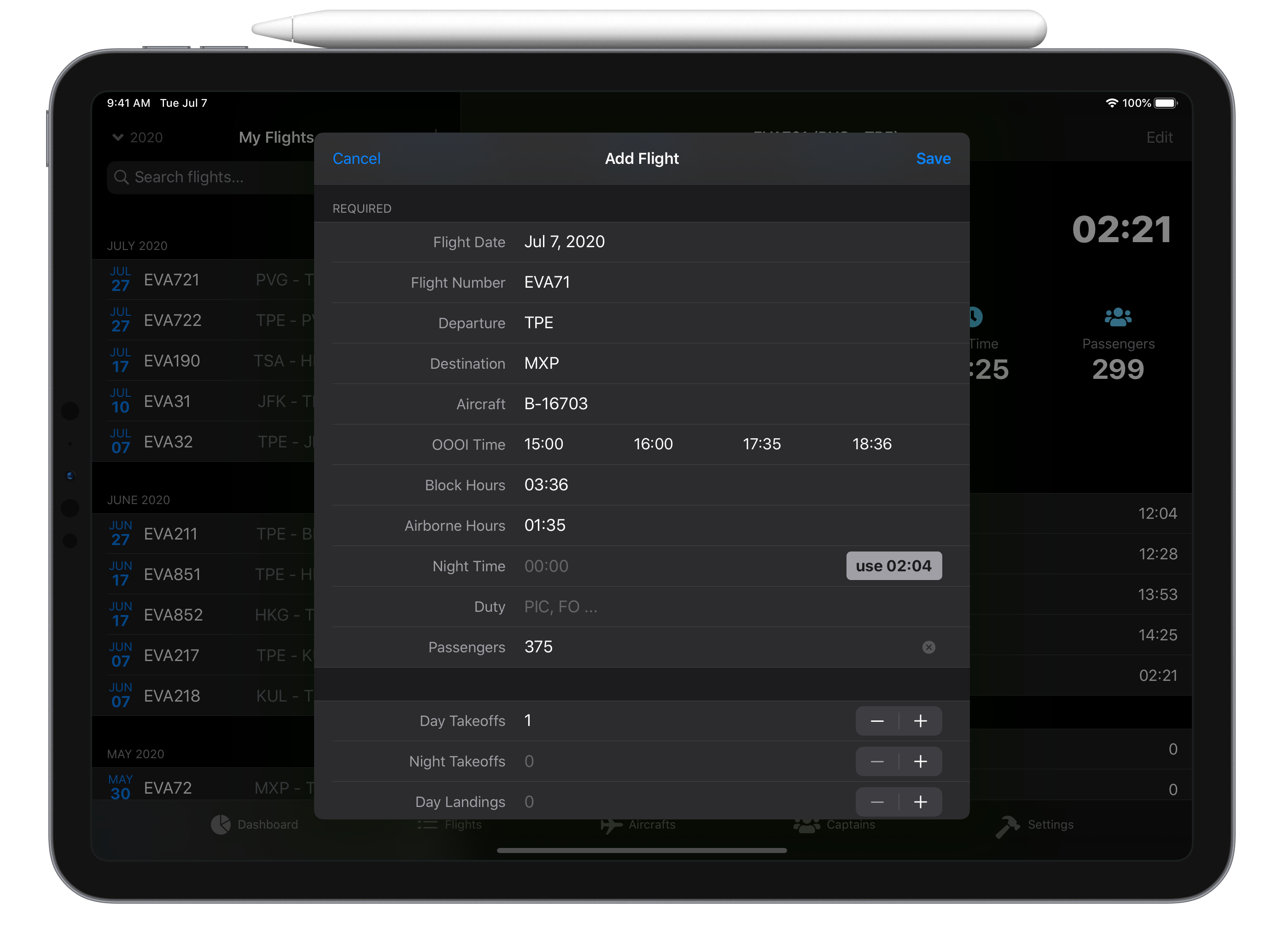 Get Started
Import your Logs from Other Apps
We support importing your existing logbook data from other flight log apps or spreadsheet format.
Import Now
Supporting Apps
LogTen Pro, Log ATP 2, ForeFlight, PILOTLOG (CrewLounge AERO), APDL, RB Logbook (RosterBuster CAE), MyFlightbook, and more.
Learn More
Treat from Us
Imported flights does NOT count towards the free 100 flights limit.
Excel or Spreadsheet Format
You can import logs using Excel/Spreadsheet file.
Learn More
Need Help?
Check our tutorial in Help Desk on how to import from other apps step by step.
Learn More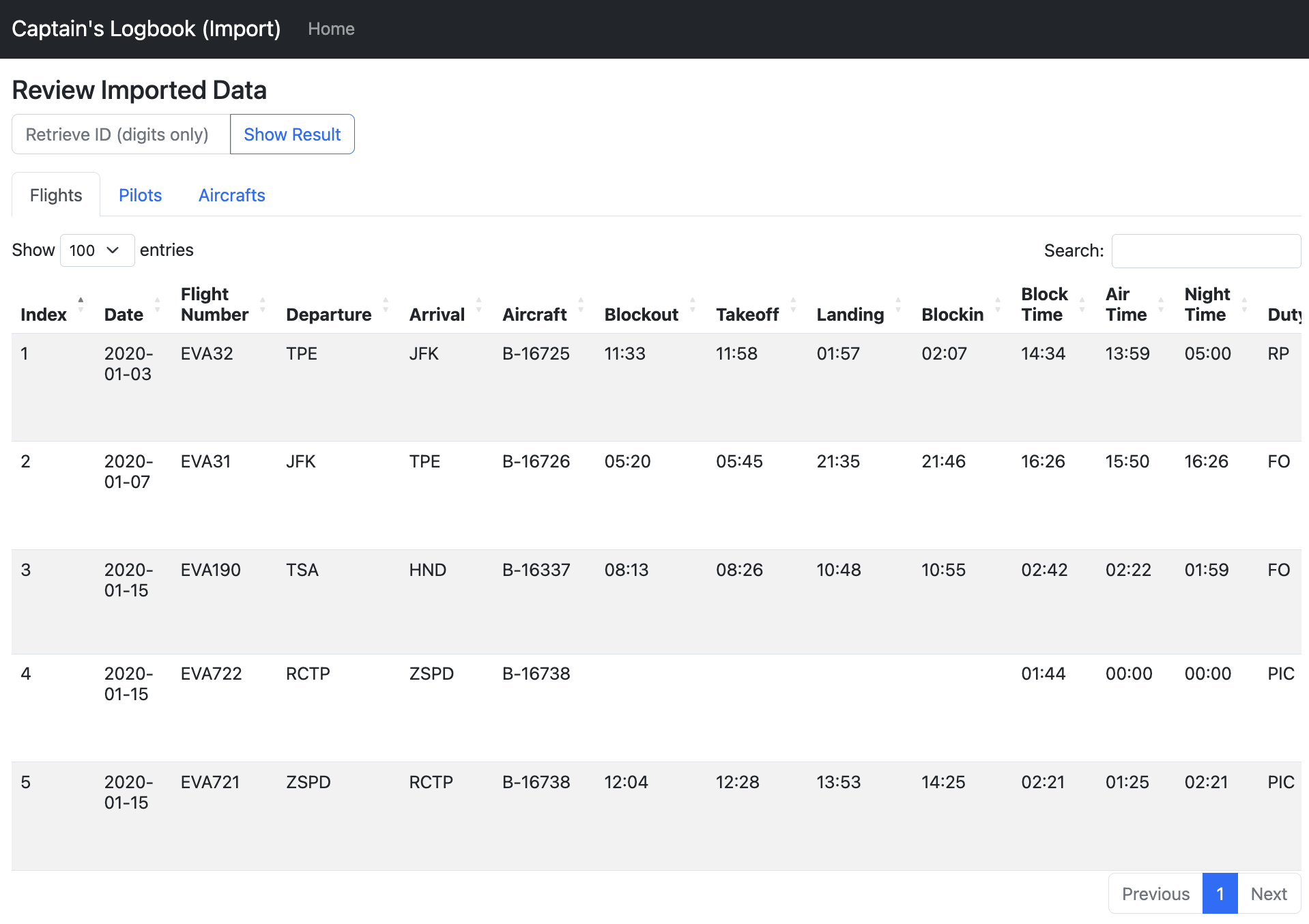 ---